Similar to the Baseball Cap template, the Cricket template allows you to modify a helmet's color and logo with a few clicks. In addition, it comes with a Face Trigger that allows you to animate sprites based on face interactions.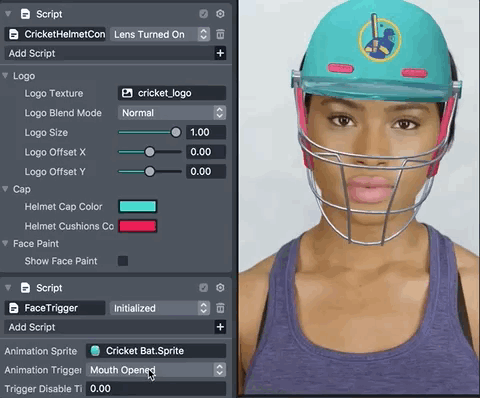 Making specific Lenses may help others discover your Lenses as those users may be more passionate about sharing your Lens with their friends.
When making a Lens, think about what you're passionate about--because there are likely others who want to have fun with you as well!
Sports
Regions
Hobbies
Content
...